PCADV serves as a pass-through entity to fund a network of local domestic violence programs covering all 67 counties of Pennsylvania.
PCADV receives significant grant funding from federal agencies and the Commonwealth of Pennsylvania, as well as funds from private donors. PCADV is generally exempt from federal and state income taxes pursuant to section 501(c)(3) of the Internal Revenue Code. Contributions to PCADV may be tax deductible. Please consult your tax advisor for more information.
PCADV is registered with Pennsylvania Bureau of Charitable Organizations.
PCADV Financial Statements
July 1, 2021 — June 30, 2022
Condensed based on audit compiled by MaherDuessel.
Download the Financial Statement
---
Total
Revenue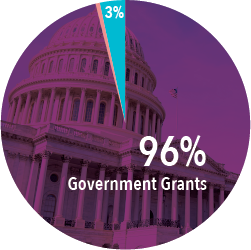 Total Revenue: $41,756,728
Government Grants: $40,415,664
Other Grants: $286,875
All other income: $1,054,189
Funding Disbursement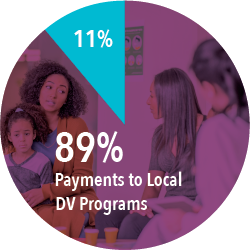 Total Disbursements: $41,719,390
Payments to Local DV Programs Statewide: $37,085,796
Coalition Operating Budget: $4,633,594
Functional Expenses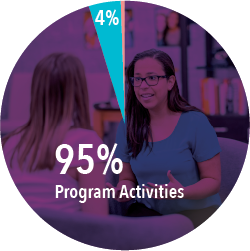 Total Functional Expenses: $41,719,390
Program Activities: $39,820,666
Management & Admin: $1,735,797
Fundraising: $162,927
Functional Expenses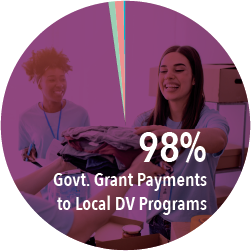 Payments to Local DV Programs: $37,085,796
Government Grant Payments to Local Programs: $36,339,616
Private Grant Payments to Local Programs: $274,248
Pass-through Program Admin – Special Projects: $424,998
Pass-through Program Admin – Other: $46,934