Light the Night for Hope & Healing
October 10 @ 6:45 pm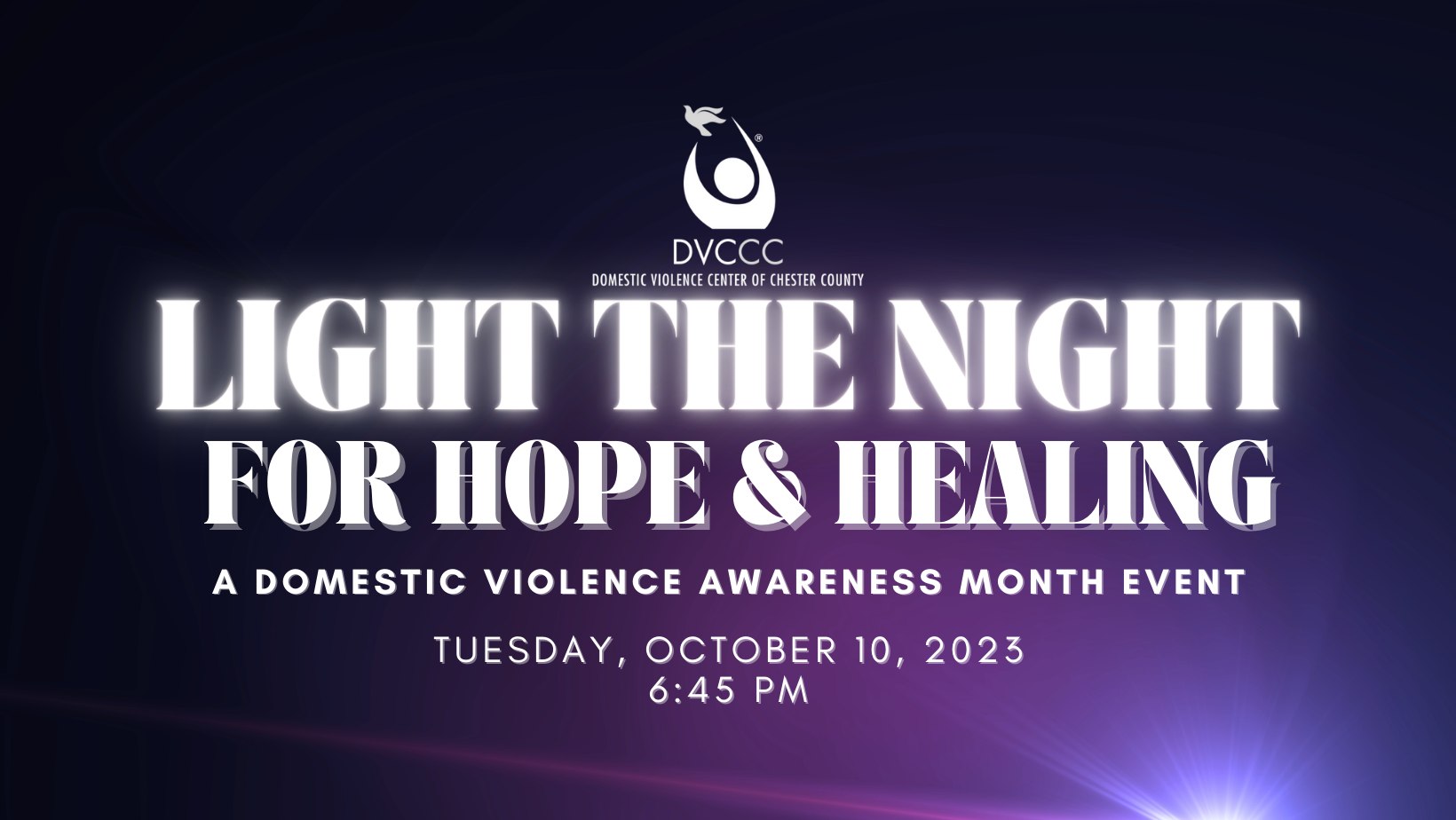 Join the Domestic Violence Center of Chester County (DVCCC) for the second, annual, countywide Light the Night for Hope & Healing event as part of our Domestic Violence Awareness Month efforts.
This event began originally in 2021 as a small ceremony to honor local victims of domestic violence in Schuylkill Township/Phoenixville and has grown into a countywide effort to bring our community together – as a united force – to stand against violence and abuse and to remind victims and survivors in our community that we are there for them.
We will be decorating the following locations in PURPLE LIGHTS on October 10th – to SHINE as beacons of HOPE throughout the night. Countdown to lights ON begins at 6:45PM October 10th!
West Chester
The Historic Courthouse
2 N High Street
West chester, PA
Phoenixville
Schuylkill Township Municipal Grounds'
Tree of Hope & Healing
111 Valley Park Road
Phoenixville, PA
Coatesville
The Coatesville Gazebo
E Lincoln Highway
Coatesville, PA
Kennett Square
Tree of hope & Healing
600 S Broad Street
Kennett Square, PA
We also encourage you to light your HOME in purple lights throughout the night in OCTOBER for Domestic Violence Awareness Month – and don't forget to TAG us @DVCCCPA
October is Domestic Violence Awareness Month. Find out how you can support survivors this October!
Get Involved