GiveForDV Day of Giving 2023
October 26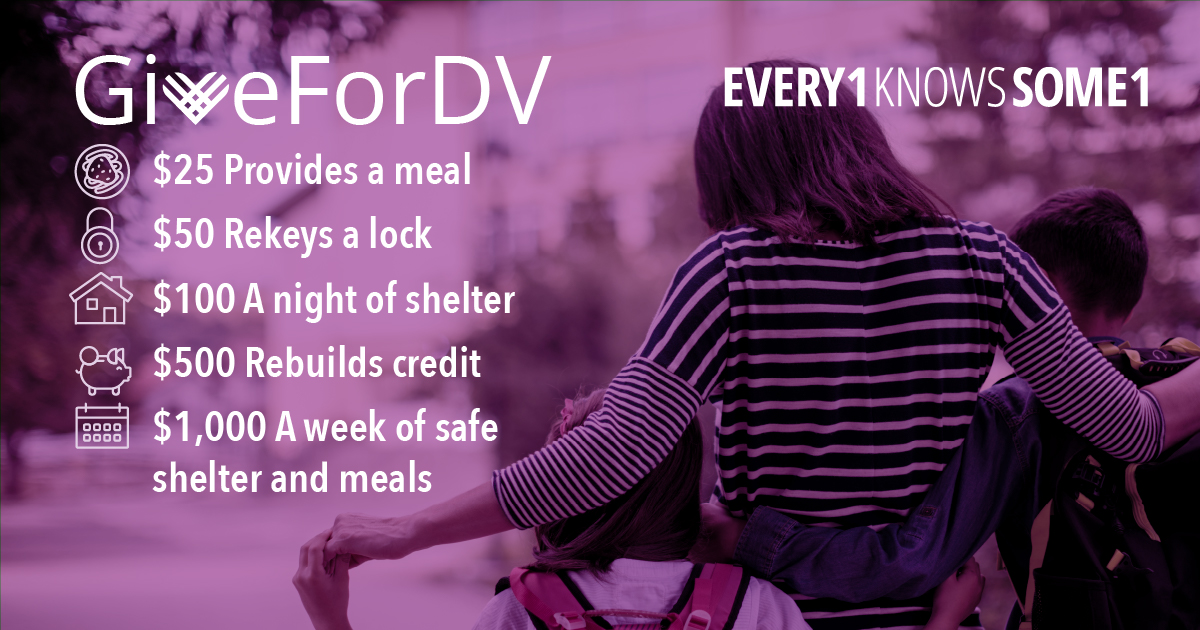 There are many ways to give this GiveForDV!
Make a monetary gift, or make a gift of your time by volunteering at your local program.
Multiply your impact with your own fundraiser and encourage friends and family to support survivors all month! Visit our GiveForDV page and click on the purple "Fundraise" button – it only takes a few minutes! Every gift makes a difference for survivors as they rebuild their lives free from abuse. Start your fundraiser today
October is Domestic Violence Awareness Month. Find out how you can support survivors this October!
Get Involved