Domestic Violence Awareness Month Launch Event
October 3 @ 9:00 am

-

10:00 am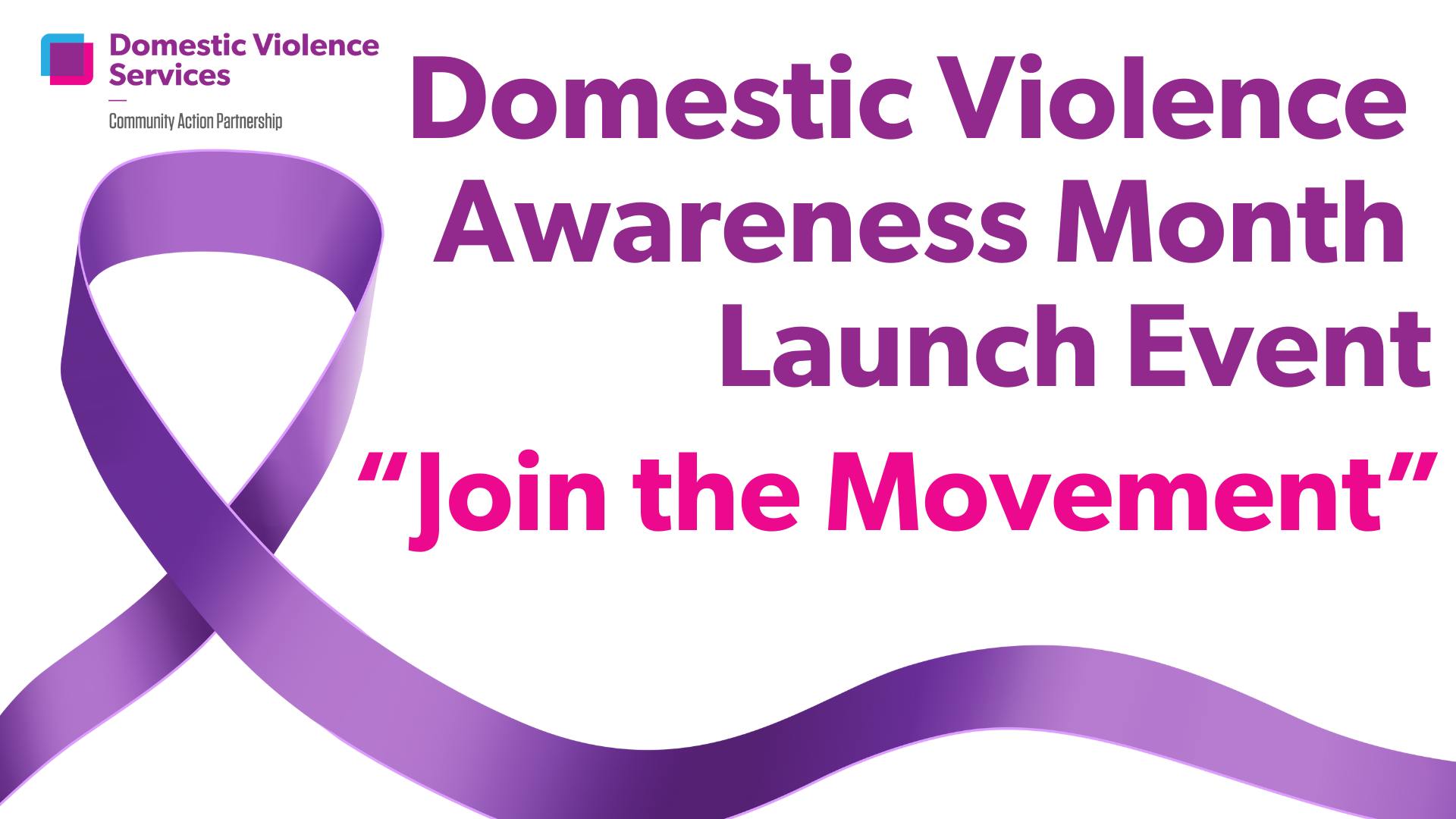 It's that time of year again, and we're thrilled to invite you to the Domestic Violence Services' Domestic Violence Awareness Month Launch Event! Your presence and support mean the world to us as we come together to make a difference in our community.
Event Details:
Date: October 3rd, 2023
Time: 9:00 AM – Networking at 8:30 AM
Location: Ware Center, Owen Salon
This year's theme is "Join the Movement," and our Launch Event will serve as a rallying cry for a critical initiative – the formation of an Intimate Partner Violence (IPV) Collaborative. We aim to unite health care professionals, social services providers, educators, faith-based groups, and more to work collectively towards ending domestic violence in our community. Specifically, we'll be highlighting our ongoing Medical Advocacy Partnership efforts.
Why You Should Attend:
Impactful Change: Your participation helps create a safer and more empowered community for survivors of domestic violence.
Network and Collaborate: Connect with professionals and advocates from various sectors to strengthen our collective impact.
Inspiration: Gain insight into the progress we've made and the challenges we face, motivating you to be part of the solution. Your presence and support are vital to our mission!
As part of Domestic Violence Awareness Month, we have an exciting lineup of events throughout October. We invite you to join us in these advocacy efforts, and you can find a complete list of events on our website: 
caplanc.org/dvam
Thank you for your commitment to ending domestic violence and your ongoing support of our cause. Together, we can make a real difference in the lives of survivors and work towards a safer, more compassionate community.
We look forward to seeing you on October 3rd at the Ware Center's Owen Salon. Together, let's "Join the Movement" and create lasting change!
About Domestic Violence Services (DVS) of Lancaster County
DVS is a catalyst to eliminate domestic violence in Lancaster County through direct service, advocacy, and social change. DVS offers 24/7 hotline and text line, emergency shelter, counseling, children's programming, legal advocacy and representation, and transitional housing. All services are free of charge and strictly confidential. DVS hosts professional trainings and community education and prevention sessions for schools, businesses and community and faith-based organizations. For more information, visit 
caplanc.org/DVS
.
About the Community Action Partnership (CAP) of Lancaster County
The Community Action Partnership is Lancaster County's largest anti-poverty organization, helping low-income families move toward financial empowerment. CAP's service profile interrupts generational poverty with programs that support families and individuals at every age and place in life, in the areas of education and child development, health and nutrition, household stability and safety and empowerment. For more information, visit 
www.caplanc.org.
October is Domestic Violence Awareness Month. Find out how you can support survivors this October!
Get Involved