The recently circulated 'Man In Charge' challenge encourages TikTokers to prank call "feminist" organizations and ask for the 'man in charge.' The challenge is not just a harmless prank for those experiencing violence. The calls are delaying or preventing access to help.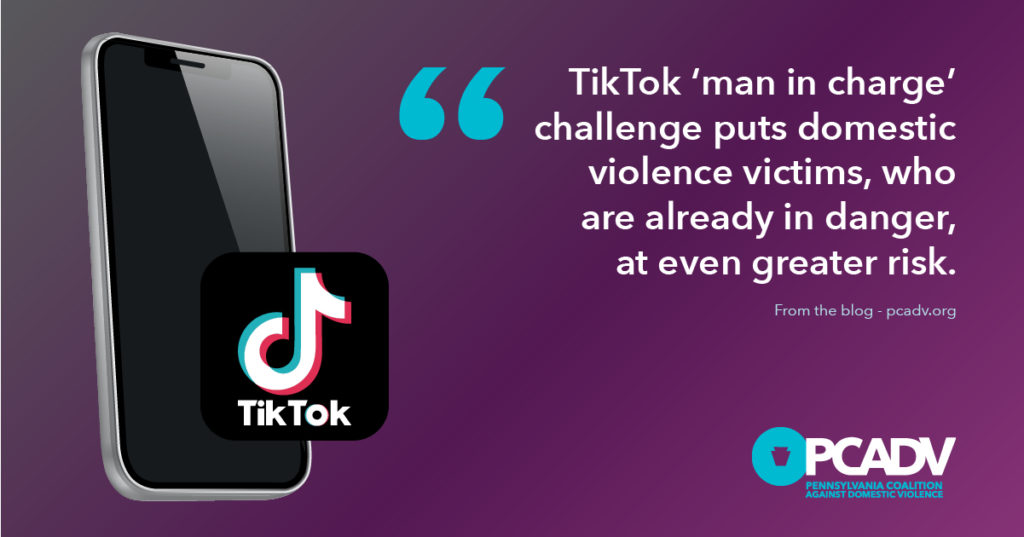 These calls have begun to infiltrate the hotlines of domestic violence programs and sexual assault programs—including those in Pennsylvania—clogging up the hotlines and preventing survivors, who may be in crisis, from being able to reach advocates. News reports indicate that some callers have been using misogynistic, transphobic, and generally hateful and triggering language when they connect with hotline staff.
Survivors who seek help may be experiencing trauma or be in crisis when they call for help. They may need to wait until they are in a safe space and for the right circumstances to make that call. If the hotline is clogged up by prank callers and a survivor can't connect with an advocate, it may compromise their safety. It may also prevent them from reaching back out for help at a later time.
TikTok's Safety Center indicates that "TikTok accounts that pose as another person or organization in a confusing or deceptive manner may be suspended or banned. If you're reported for posing as another individual or organization, you'll be asked to revise your profile or your account may be suspended." It appears that most 'Man In Charge' content had been removed from the platform by late afternoon on August 3rd.
During this time of a global crisis, we should be looking for ways to use popular social media platforms to connect with and support one another rather than trying to remedy boredom with dangerous pranks that cut safety lines. If you see any 'Man in Charge' content circulating, please report the inappropriate content to TikTok.