The COVID-19 pandemic has brought multiple challenges for people throughout the world. In the United States, it's been an ongoing challenge, as death and unemployment rates skyrocketed. For domestic violence survivors, the pandemic brought an additional challenge, as cases of domestic violence and intimate partner violence have risen while staying at home and socially distancing.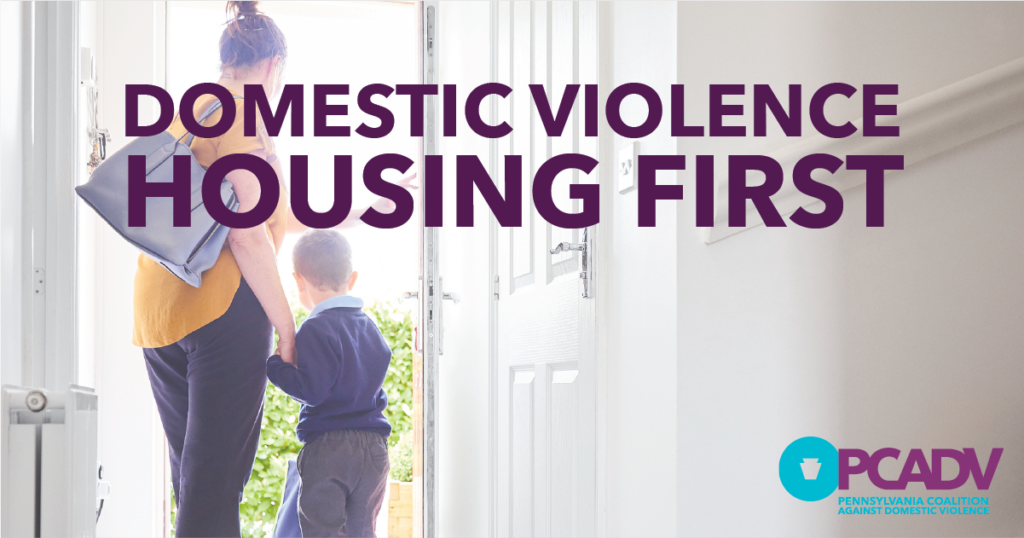 One area that survivors need assistance with at all times, which is magnified during the pandemic, is safe, affordable housing. PCADV is committed to supporting member programs in developing new innovative housing initiatives and helping them implement the Domestic Violence Housing First (DVHF) philosophy of service because we never want a survivor to have to choose between an abusive home and homelessness.
Because of this commitment, PCADV partnered with the National Alliance for Safe Housing (NASH), to establish the COVID-19 Safe Housing Capacity Building Project. With initial funding from Regional Housing Legal Services through the CARES Act, the project involves three member programs serving five counties in Southwest PA. This funding is highly flexible and will either keep survivors in safe housing or assist them to find safe and stable housing as soon as possible.
Thanks to a $250,000 grant from the Richard King Mellon Foundation, the COVID-19 Safe Housing Capacity Building Project will continue through 2021.
As seen in other states and programs across the country, flexible funding works in getting survivors the help they need. If a survivor has safe, affordable housing, they are far more equipped to handle the many obstacles that they may encounter.
Survivors often have a laundry list of items that they need assistance with, in addition to rent. With the flexible-funding approach, survivors partner with a domestic violence advocate to identify what they need most to be safely and securely housed. If needed, resilience funds can be used to get a survivor and their family into a new apartment, pay for food, school supplies, or any other expense survivors may need, but is not otherwise available to keep them safely housed.
The California Governor's Office of Emergency Services (Cal OES) , who funded a DVHF project across California, gives the example of a survivor needing help with car repairs or paying for childcare costs so that they do not lose their job,.
The member programs PCADV partners with spread across urban, suburban, and rural areas, and have experience with DV housing, which makes them ready to step in and help survivors.
The flexible-funding approach works, as evidenced by the 10-plus years of work that Washington State Coalition Against Domestic Violence has done in partnership with the Bill and Melinda Gates Foundation.
After finding stable housing and being provided the necessary support in rebuilding their lives, the data shows the following:
97 percent of survivors experienced an increased level of safety and stability for themselves and their children
99 percent of survivors said that survivor advocacy helped to restore their sense of dignity. Before and after accessing housing, survivors work with their advocate on personal needs and goals related to stability
Survivors felt that safe, stable homes support healing from trauma and promote health and well-being
96 percent of survivors retained housing 18 months after accessing housing. Stable homes normalize life for children, allowing them to stay in the same school and play without fear
Living in housing located in the community, survivors reconnect or establish new connections to the community
Dr. Cris Sullivan, Ph. D, a professor on ecological-community psychology at Michigan State and gender-based violence researcher, evaluated the two months of CARES Act-funded work completed in Southwester Pennsylvania in fall 2020. Dr. Sullivan's vast body of literature looks at the ways that domestic violence services are provided nationwide and will compare the success of the programs at a micro-level across different location types (rural, urban, suburban) to show that the applied approach works to help survivors across the country, in all areas.