The Silent Secret Intimate Partner Violence Medical Conference
November 12, 2022 @ 7:30 am

-

5:00 pm

— Cost: $80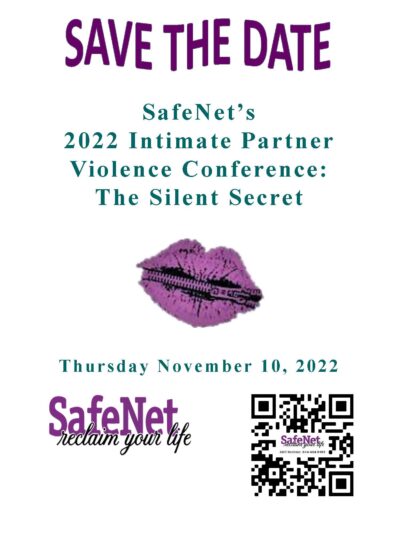 Join SafeNet Erie for its IPV Medical Conference. Registration fee of $80 in-person covers the conference, breakfast and lunch & $25 virtually per person.
Janine Latus is the author of the international bestseller "If I Am Missing or Dead: A Sister's Story of Love, Murder and Liberation." This is the story of two sisters who grow up to fall victim to angry and controlling men. She now uses her family's heart-breaking story to illustrate the insidious signs of abuse so that audience members can recognize those warning signs in their own lives and in those of the people around them to create plans to intervene or ask for help, and ultimately break free and/or help others to do so.
Dr. William Smock is the full-time Police Surgeon and directs the Clinical Forensic Medicine Program for the Louisville Metro Police Department in Louisville, Kentucky. Dr Smock will discuss three points. 1 – If We Only Knew: The Physiology of Strangulation – Medical 101. 2 – How Do You Know: On Scene and Follow-up Investigations. 3 – How Do You Prove It: All Things Legal. Kara Wasser Owner of OhanaLink will discuss the ways the intersection of technology and collaboration has innovated service delivery for agencies and victims.
October is Domestic Violence Awareness Month. Find out how you can support survivors this October!
Get Involved